Didi's Food Adventures
THE FAMILY TREE
"Welcome! This is my family tree - a wonderful mix of products created in partnership with my "brothers and sisters in arms" at Soulfresh and inspired by my food obsessed family, my never ending search for food nirvana, and a desire to provide better alternatives."
no artificial colours or flavours
Ping's Cracking Snacks
"Ping is my sister. Her love of life and obsession with all things snackworthy has been the inspiration for creating these naturally moreish and guilt-free snacks."
We've taken a stand against the greasy and the boring by making snacks that are super tasty and all natural. That means no crazy sugar-highs, no greasy fingers and no artificial nasties. In the search for snacking nirvana, we're happy to say, we've cracked it!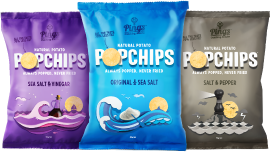 another bloody water
"I decided to create a bottled water brand with a couple of friends that tapped into what everyone was thinking but no other water brand dared to say."
It was a simple idea void of pretty waterfalls and bullshit marketing. Just damn fine water bottled at source in the Victorian alps.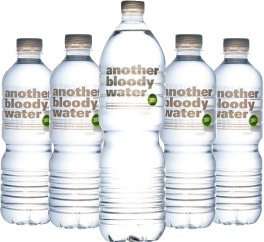 SCROLL DOWN TO EXPLORE OUR PRODUCTS
Organic & free range
momo's meals
"Momo is my mum. She's been creating and cooking delicious and comforting food for as long as i can remember and is the inspiration for this range of yummy soups, stocks and meals."
At Momo's Meals we put our twist on delicious, home-cooked classics. We go the extra mile to deliver tasty highlights by adding ingredients such as our very own house made stocks, fragrant freshly picked herbs and local farmhouse cheeses.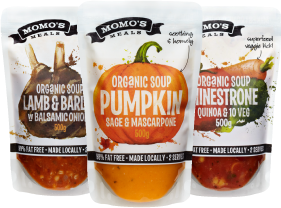 australian certified organic
soul fresh
"Soulfresh is a distribution company like no other."
Devised on the back of an envelope with a positive vision of changing how people eat, Soulfresh has grown from one van, a melways and a boot full of byron organic pies, into a national distribution business supported by a collective of like-minded soulbrothers & soulsisters who proudly represent a select range of leading organic and natural brands.
Click to go to the top